Laura Lehman |

Medical Services
Programs & Services
Laura Lehman |

Education

Undergraduate School

Hanover College

2002, Hanover, IN

Medical School

University of Cincinnati Medical School

2006, Cincinnati, OH

Internship

Pediatrics

Cincinnati Children's Hospital Medical Center

2007, Cincinnati, OH

Residency

Pediatric Neurology

Cincinnati Children's Hospital Medical Center

2011, Cincinnati, OH

Fellowship

Cerebrovascular and Stroke

Boston Children's Hospital

2013, Boston, MA

Graduate School

Harvard T. H. Chan School of Public Health

2021, Boston, MA
Laura Lehman |

Certifications
American Board of Psychiatry and Neurology (Child and Adolescent Neurology)
Laura Lehman |

Professional History

I am a child neurologist with special interest in cerebrovascular disorders, stroke, and neurocritical care. Currently I am involved in the inpatient Intensive Care Neurology Service, inpatient and outpatient for the Stroke and Cerebrovascular Center, and outpatient general neurology clinics.  I serve as the Outpatient Medical Director for the Stroke and Cerebrovascular Center that focuses on a multidisciplinary approach to optimize diagnosis and treatment.

My current research also focuses on cerebrovascular disorders and stroke with specific focus on risk factors in both perinatal and childhood stroke and emotional outcomes of parents and children following pediatric stroke.
Laura Lehman |

Media

Caregiver Profile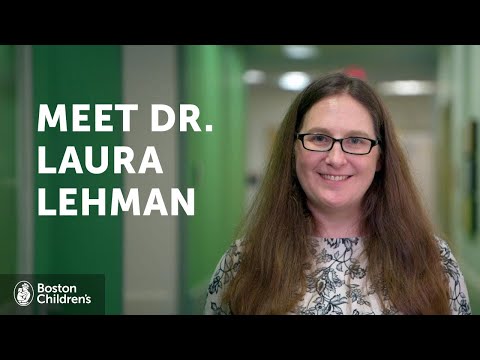 Meet Dr. Laura Lehman
Laura Lehman |

Publications