Michael P. Kurtz |

Education

Medical School

Alpert Medical School, Brown University

2007, Providence, RI

Internship

Surgery

Massachusetts General Hospital

2008, Boston, MA

Residency

Surgery

Massachusetts General Hospital

2009, Boston, MA

Residency

Urology

Massachusetts General Hospital

2013, Boston, MA

Fellowship

Pediatric Urology

Boston Children's Hospital

2016, Boston, MA
Michael P. Kurtz |

Professional History

Michael P. Kurtz MD, MPH is a board certified pediatric urologist specializing in robotic surgery, the multidisciplinary treatment of kidney stones in children, and the care of pregnancies when babies have urologic conditions. He attended college and medical school at Brown University as part of the 8-year medical program, awarded the Dean's Prize as the top male student in the graduating class. He completed his internship in General Surgery and residency in Urology at the Massachusetts General Hospital as a fellow in surgery at Harvard Medical School. On completion of training he was an attending urologist at Massachusetts General Hospital. He then trained in a 3-year pediatric urology fellowship at Boston Children's Hospital in Urology, the best department in the nation. During this time he obtained a Masters of Public Health degree from the Harvard School of Public Health.

His research interests are in the delivery of quality, effective care for children with urologic conditions, and he co-directs a lab focusing on the diagnosis and treatment of fetal lower urinary tract obstruction, this is one of the most severe urologic abnormalities affecting pregnancies and young babies – for this work he received the Richard A. and Susan F. Smith President's Innovation Award.
Michael P. Kurtz |

Media

Caregiver Profile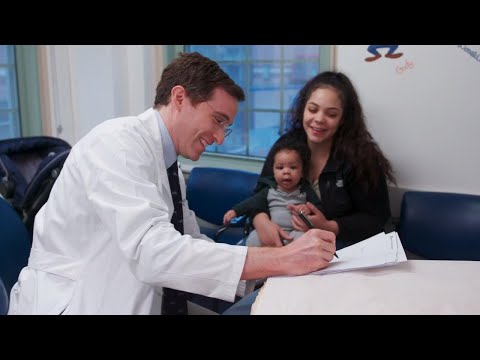 Meet Dr. Michael Kurtz
Michael P. Kurtz |

Publications